Presenting Aid IT – your ultimate solution for in-home computer needs. Our technicians embody politeness, friendliness, and profound experience, ready to tackle any issue, regardless of complexity. From basic repairs to seamless wireless networking, our adept techs work swiftly to ensure prompt resolutions.
Encountering viruses, malware, or spyware? Leave it to us. We'll pinpoint the issue's source and eliminate any malicious software, optimizing your system's performance.
Struggling with new device setup? Count on us! Our team guides you through every step, guaranteeing flawless configuration – be it a desktop, laptop, or tablet.
Say goodbye to tech frustrations with Aid IT. Reliability meets affordability as we swiftly solve your computer-related woes. Why wait? Contact us today and let our specialists free you from technology troubles!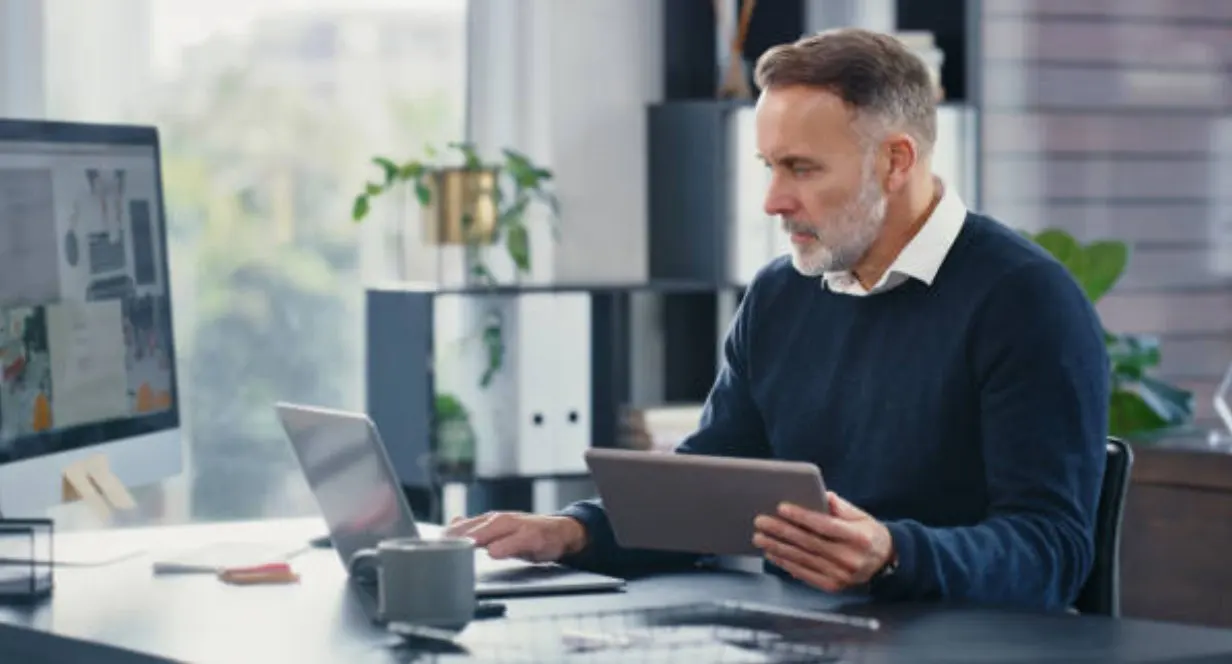 Why hire an IT Services Company?
A trusted IT service provider offers invaluable benefits, including expert technical assistance for resolving issues promptly, enhancing security to safeguard your digital world, optimizing performance to ensure smooth operations, and providing peace of mind knowing that your technology needs are in capable hands.
Partnering with Aid IT can revolutionize your tech experience, saving you precious time and money while alleviating the frustration that often accompanies technical challenges.
"Sam is the only person I trust when it comes to IT. He is reliable, responsive, knowledgeable and professional. I would highly recommend his services and expertise- you will NOT be disappointed. Thank you, Sam!"
"I am a senior with minimal tech expertise. Sam was able to sort out a situation which was interfering with my life. Interestingly, none of the tech support at a company with which I was dealing, or several others were able to help!"
"Sam is the best IT person out there. He is trustworthy, creative, reliable and always helpful. Whenever I run into an issue, Sam is always there to help me. His response time is within minutes and he always provides a solution to whatever issue I am having.
Sam has helped me with a wide range of IT services including troubleshooting, setting up my computer, monthly maintenance, website development, etc.
He also makes lots of recommendations, and provides tips and tricks to make my life easier. Sam runs his business with lots of integrity and he is overall a great guy. I would highly recommend Sam to any client… you won't find anyone better!"
"Aid It is an awesome service. It was quick and easy to book he got out to me in the same day. Once he arrived he was polite and curtious he quickly found the problem and fixed it well giving my bulldog a few pets which my dog loved. The best part is the price was great and there was no up sale or anything. 5/5 I would definitely recommend."
On-Site IT Services in
Calgary & Surrounding Areas
We Collaborate with Managed Service Providers
Looking to enhance your MSP services? Aid IT is here to provide the support you need for your clients. With a proven track record of working with MSPs, we offer a range of support services that seamlessly integrate into your operations.
Our approach is simple, practical and adaptable. We represent you from start to finish. Whether you prefer hourly contracts or a flat rate per project, we're here to fit your model.
We cover Calgary and surrounding areas, ready to offer on-site support, installations, troubleshooting, and more, ensuring your clients receive adequate care.
Explore our technical blog for a treasure trove of tips, tricks, and captivating news. Dive into a world of innovation as we unravel the latest trends and offer valuable insights to keep you at the forefront of technological advancements.