Elevate your PC's performance to new heights with Aid IT's expert computer upgrades. Whether you're making the shift from Windows 7 to 10 or 11, upgrading your Mac OS, or aiming to transform a slow hard drive into a lightning-fast solid-state drive (SSD), we have you covered.
Our upgrades encompass essential components like memory and storage, optimizing your PC's resources to provide an exceptional computing experience.
Our skilled technicians tailor solutions to your unique needs and budget, ensuring seamless integration of upgraded components. Trust Aid IT to revitalize your PC's speed and efficiency, making your technology work for you like never before.
---
RAM (Memory): Upgrading RAM can improve multitasking capabilities and overall system performance.
Storage Drive (HDD/SSD): Replacing or adding a solid-state drive (SSD) can significantly enhance system boot times and application loading speeds.
Graphics Card (GPU): Upgrading the GPU can enhance gaming performance and improve graphics-intensive tasks like video editing and 3D rendering.
CPU (Processor): Upgrading the CPU can boost processing power, but this often requires a compatible motherboard.
Power Supply Unit (PSU): A higher wattage PSU may be needed when upgrading other components, such as a more powerful GPU.
Motherboard: Upgrading the motherboard allows for compatibility with newer CPUs and RAM types, but it often involves a complete rebuild.
Cooling System: Enhanced cooling solutions, such as aftermarket CPU coolers or additional case fans, can help maintain lower temperatures and improve system stability.
Sound Card: Upgrading the sound card can improve audio quality, but many motherboards already have decent integrated audio.
Networking Card: Installing a faster network card can improve internet speeds if your motherboard doesn't have built-in Wi-Fi or you need a faster Ethernet connection.
Case: Upgrading the case can provide better airflow, cable management options, and aesthetics.
Monitor: While not internal, upgrading to a larger or higher-resolution monitor can enhance your overall computing experience.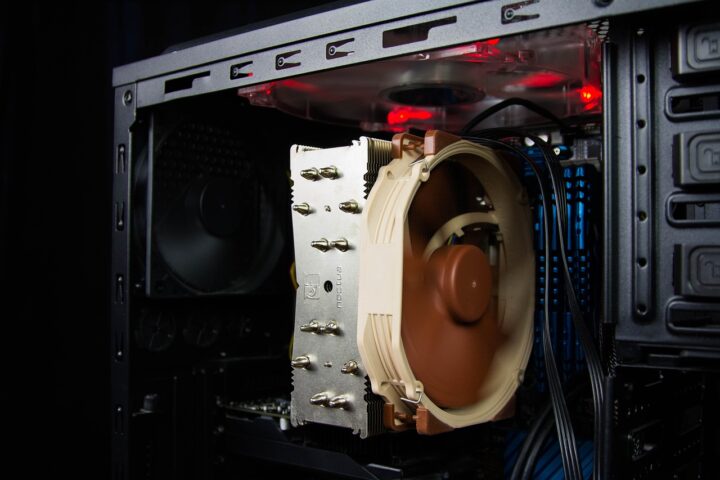 Enhanced Speed: Increase speed by upgrading critical components, especially replacing slow hard drives with solid-state drives (SSD).
Optimized Resources: Remove bloatware and unnecessary software, upgrade your memory and graphics card to maximize your PC's potential, enhancing performance on the latest operating systems.
Tailored Solutions: Our experts recommend component upgrades that align with your budget and specific PC usage such as office work, multimedia, 3D design or gaming.
Seamless Integration: Trust Aid IT for smooth installation and integration of upgraded components, ensuring your data and software is migrated and compatibility with your chosen OS is seamless.
At Aid IT Services, client satisfaction is our foremost priority. We aim to be more than just your temporary IT provider – we aspire to be your enduring support, always available whenever you need assistance.
Satisfaction Guarantee: We stand behind our services with an iron-clad satisfaction guarantee, ensuring you're delighted with the results.
Transparent Communication: Our open and clear communication ensures you're informed at every step, building trust through honesty.
Certified Experts: Our team of certified experts brings a wealth of knowledge and experience, assuring you're in capable hands.
Client-Centric Approach: We tailor our solutions to your unique needs, demonstrating our commitment to your satisfaction.
Proven Track Record: With a history of successful outcomes and satisfied clients, you can trust us to deliver consistent results.
"I am a senior with minimal tech expertise. Sam was able to sort out a situation which was interfering with my life. Interestingly, none of the tech support at a company with which I was dealing, or several others were able to help!"
"Always a pleasure having Sam from Aid IT assist us. We are a small business that requires computer support for various reasons. He is quick to answer, quick to assist, is informative and patient. I recommend Sam for your computer support needs."
"Aid It is an awesome service. It was quick and easy to book he got out to me in the same day. Once he arrived he was polite and curtious he quickly found the problem and fixed it well giving my bulldog a few pets which my dog loved. The best part is the price was great and there was no up sale or anything. 5/5 I would definitely recommend."
Explore our technical blog for a treasure trove of tips, tricks, and captivating news. Dive into a world of innovation as we unravel the latest trends and offer valuable insights to keep you at the forefront of technological advancements.