From troubleshooting WiFi issues to expert network setup and the implementation of advanced mesh systems, our skilled team ensures that your connectivity remains reliable and uninterrupted.
Whether you're in need of swift WiFi troubleshooting or looking to optimize your network for optimal performance, Aid IT has you covered with a range of services tailored to meet your connectivity needs.
WiFi Troubleshooting: Swiftly resolve WiFi issues to ensure uninterrupted connectivity.
Network Setup: Expertly configure and optimize your network for seamless performance.
Mesh Systems: Implement advanced mesh systems for extended coverage and reliable connectivity.
Comprehensive Support: Count on us for a range of network solutions to keep you connected effortlessly.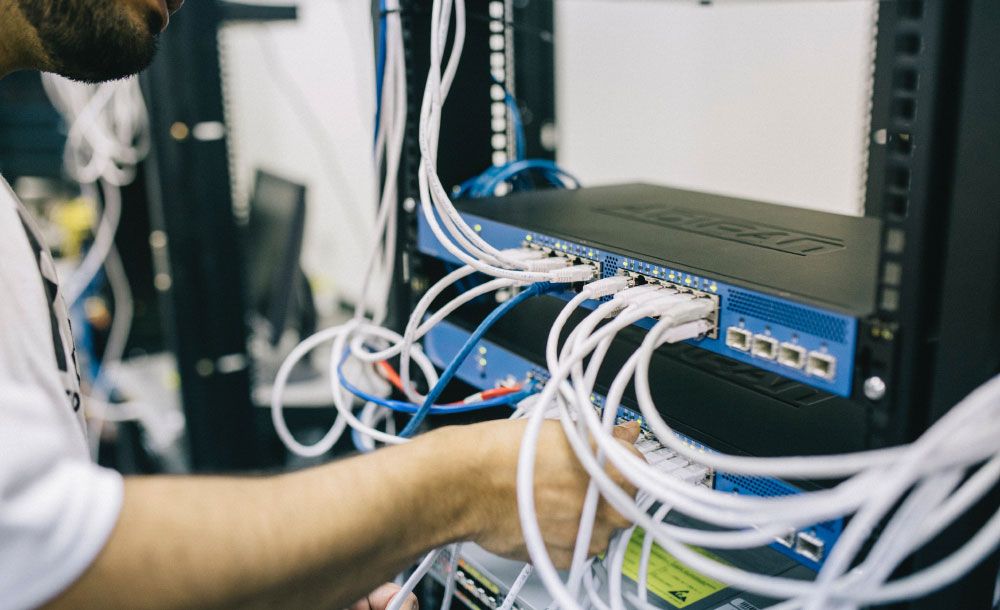 Swift Issue Resolution: Depend on us for rapid problem-solving, minimizing disruptions in your network and WiFi connectivity.
Expert Guidance: Place your trust in our skilled team for knowledgeable advice and solutions tailored to your network and WiFi requirements.
Comprehensive Support: Our commitment to your satisfaction drives us to ensure that your network and WiFi systems operate seamlessly and efficiently, delivering a superior user experience.
At Aid IT Services, client satisfaction is our foremost priority. We aim to be more than just your temporary IT provider – we aspire to be your enduring support, always available whenever you need assistance.
Satisfaction Guarantee: We stand behind our services with an iron-clad satisfaction guarantee, ensuring you're delighted with the results.
Transparent Communication: Our open and clear communication ensures you're informed at every step, building trust through honesty.
Certified Experts: Our team of certified experts brings a wealth of knowledge and experience, assuring you're in capable hands.
Client-Centric Approach: We tailor our solutions to your unique needs, demonstrating our commitment to your satisfaction.
Proven Track Record: With a history of successful outcomes and satisfied clients, you can trust us to deliver consistent results.
"I am a senior with minimal tech expertise. Sam was able to sort out a situation which was interfering with my life. Interestingly, none of the tech support at a company with which I was dealing, or several others were able to help!"
"Always a pleasure having Sam from Aid IT assist us. We are a small business that requires computer support for various reasons. He is quick to answer, quick to assist, is informative and patient. I recommend Sam for your computer support needs."
"Aid It is an awesome service. It was quick and easy to book he got out to me in the same day. Once he arrived he was polite and curtious he quickly found the problem and fixed it well giving my bulldog a few pets which my dog loved. The best part is the price was great and there was no up sale or anything. 5/5 I would definitely recommend."
Explore our technical blog for a treasure trove of tips, tricks, and captivating news. Dive into a world of innovation as we unravel the latest trends and offer valuable insights to keep you at the forefront of technological advancements.