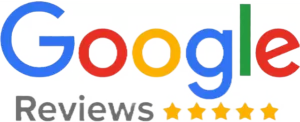 Sam was quick to come in and fix my Networking problems. He was very personable, efficient and knows what he`s doing. His price was very reasonable. I would recommend him for sure.
Sam is highly competent and professional, offering very competitive pricing. I particularly appreciate the excellent communication for appointment scheduling and that he is always on time. We will use Aid IT Services for any future IT needs. Thank you Sam!
Very knowledgeable and quick, helped me with my issue and well connected in the computer world if he cannot fix your issue he could recommend someone who will, came to my place got my computer setup and running for reasonable price. Very professional will definitely recommend to family friends and use again.
Was a pleasure to deal with! Super prompt, professional and very knowledgeable would recommend to anyone and will most definitely be using them again in the near future! Thanks!
Sam is a competent IT who care about all your concerns. I encourage people to hire his services right now and start to get help peacefully and on timely manner.
Sam is someone you can trust. I trust his character and I trust his skills. He set up a new system for me, I don't know a lot about tech stuff – so I had a lot of questions and he took the time to answer all of them and helped me understand my system. He gave me advice about additional hardware and software I want to purchase in the future. Great advice about what brands and products are the best value for your money. I cant say enough about how grateful I am for his service today.
Always a pleasure having Sam from Aid IT assist us. We are a small business that requires computer support for various reasons. He is quick to answer, quick to assist, is informative and patient. I recommend Sam for your computer support needs.
I needed some urgent help with a new set up and Sam was very quick at coming round, very professional and walked me through everything I needed to know, I really am an IT professionals worse nightmare and he even gave me tutorials and tips along the way which was awesome. I now have Sam on speed dial 🙂 and he always responds back to me within minutes 🙂 highly recommended and will be using him on a regular basis to keep me up to to date 🙂
Thanks Sam for your expert problem solving today. It was efficient, effective, patient, and I could hear the smile in your voice.
Great service, above and beyond, highly recommend.
Excellent service at a reasonable price. I am a senior and always struggled with my PC, phone and tablet. They always solve my issues and take the time to explain in how to use my devices. Definitely recommend.
Sam did a great job setting up a secondary router for me. I would use Aid IT again without hesitation.
So happy to have found Sam! It has been a very long time since I have found this quality of IT expertise. Sam will be the last IT person you will need! Sam responded very quickly to our company situation. I couldn't be more grateful, he saved me a serious data recovery expense and set me up for future success. Sam has knowledge with software and was very capable to make sure everything was operating and backing up correctly prior, to leaving. He has now, serviced and troubleshooted a few issues at our other location. His information is clear and detailed. It was refreshing to see how he works so efficiently. Besides computers, I am very excited to get him out to fine tune the entertainment system, his knowledge and experience will be invaluable to us moving forward. Thanks Sam!
I wanted to again thank you for the excellent and professional service that you provided for me when I was in desperate need of help to get my computer and printer working. Not being very Tech smart I was in real bind. You came to my home when you said you would and showed and told all that you were doing so it made things a lot easier to understand. I will not hesitate to tell anyone that is looking for help about the work that you did Sam. Thank you again.
My PC stopped working one day for whatever reason and I couldn't figure out why. Sam came and was able to diagnose and repair right away, had been an issue with Windows update corrupting itself basically. Got my computer back working properly right away and have had no issues since. Would highly recommend Aid IT Services. Thanks Sam👍
After having email issues for 2 months I called Aid IT to help. Sam came and did a great job and fixed everything and got me back up and running. Will definitely reach out to Sam again for any IT issues.
Our experience was excellent. Resolved our issues quickly. Professional service definitely recommended
I purchased a new Sony 75 inch tv replacing my ten year old Sony sxrd. The salesman told me it was easy to connect. Fortunately I called Sam at Aid It Services. From taking the tv out of its box, adding the legs and placing the tv on my stand to the incredibly complicated connecting the sound system, shaw box and DVD to the tv Sam was a master. Extremely professional and very knowledgeable especially considering the age of my components. The entire set up works with one remote and shifts between cable and streaming seamlessly, and even casts from my iPad. I was extremely happy with Sams work and give my highest recommendation.
Aid It is an awesome service. It was quick and easy to book he got out to me in the same day. Once he arrived he was polite and curtious he quickly found the problem and fixed it well giving my bulldog a few pets which my dog loved. The best part is the price was great and there was no up sale or anything. 5/5 I would definitely recommend
I recently contacted Aid IT Services, Sam was amazing to talk to and was able to service my computer the same day … even in these challenging times … I was so happy to have such great service and can't say enough I will always use this company. THANK YOU
Excellent assistance – super helpful. My computer woes fixed. Sam takes the time to explain clearly and shows me the steps to follow. I can always count on AID IT for excellent help.
Amazing guy, quick same day service. Sam is awesome I called him today noon regarding my broken laptop and it's already fixed the same day. I highly recommend Sam, great guy and great service. Thank you Sam!
Excellent service. Sam is a professional who really knows his business. I will definitely be using his services again. Fast, efficient and a reasonable price. Thank you Sam!
Sam hooked up our old Bose theater system which we were having trouble with. I have to give him 5 stars because he knows what he's doing and his price was reasonable.
Excellent service – thank you
Got my old stereo hooked up easily (when Shaw said it couldn't be done) and got printer working. Went to store to pick up cable. Professional. Knowledgeable. Recommend.
Sam was very knowledgeable when looking at my laptop and was able to find a solution and give me options which was very helpful. Excellent service very professional and overall a great experience!
I had a issue with Java Script on my computer.  He was quick to answer his phone and set time. He definitely is a great guy, competent and professional to solve any computer issues. I had a very positive experience with him and highly recommend him for computer issues. I will definitely use him for any computer problems. Thanks Sam. 
Great Job, very happy with his services. Will share with friends.
Sam was amazing!!!! Very thorough and thoughtful. I will continue undoubtably with Sam for any computer or Tech services!!!
Much relief when speaking to " Sam ", when asked if he made house calls it wasn't a problem. Sam was on time and provided excellent service . A friendly and professional person and it was evident
he was knowledgeable. I would absolutely refer
" Aid IT " to all my friends and collegues and will be calling again. Thank-you Sam.
Sam was extremely helpful and knowledgeable with the issues I was having with my new pc build. He was able to resolve all of the issues, while teaching me along the way of how to troubleshoot if anything arises for me down the road. Great service and very professional and friendly. I highly recommend their services!
Aid IT provided us with a choice of solutions to fit our personal and business needs.We would recommend them to anyone regardless of the size or complexity of the network or IT problem.
As we live in the country we tried repeatedly to get help with our technical issues on line but unsuccessfully. Fortunately Sam took the time to come over to our place and was able to fix our problems. Sam is very knowledgeable and very professional. My husband and I were very impressed. He also followed up his visit by phoning us to make sure that everything was still working.We highly recommend him to anyone who is experimenting technological problems. He will be able to help you. Thanks Sam!
Google Review: Five Star, Professionalism
First time using Aid IT today and I was extremely pleased with the service I received from Sam. I was having connectivity issues with Google Max and tv, etc…. Sam was super knowledgeable and helped solve the issues quickly. Plus he took the time to explain and teach me how to resolve issues in the future, if they came up. He was also punctual, and friendly. His rates are very fair, and I took his business card because you'll be the only person I call when I have issues in the future. I highly recommend Sam and Aid IT.
Amazing and fast service. I recommend AID It Services highly. I now have a new updated, modern and elegant website for my business! Sam was super helpful; made it all look so easy and took care of everything. He also took the time to explain it clearly. Excellent results. He fixed my internet issues as well. I intend to use AID IT Services for all my computer, electronic, troubleshooting issues!
Sam P. was great! He went through my issues with setting up printer and then worked on my email accounts. He was very professional, helpful with all the problems I had. Definitely will have him upgrade my hard drive. I highly recommend having him assist with any IT issues you may have!! Thank you so much..
Great service and always there to help. Helped me set up an industrial printer to the network. Took me 4 days trying to figure it out (and never did) and Sam 20 minutes to fix it. Really appreciated it.
Aid IT services offers great IT services! They are fast to answer, understood exactly what I wanted and the result is perfect on my website. Thanks!
Great and professional service. I'm so thankful Sam was able to help me with my laptop. He also helped my mom set up complicated software on her computer.
Sam was very helpful, both in guiding me but also interfacing with SAGE. The use of technology to "take over" the needed changes made the experience MUCH easier for me. Reliable, always on time and clear in his instructions and teaching. Sam's development of documents to guide me were also a huge help. Sam was a wonderful help to my needs. Thank you Sam!
Sam was promptly on time. He came in and I relayed the issues I had and he immediately knew how to fix each issue. I needed my home office computer set up in a more efficient way. He completed this and removed all the junk folders and unnecessary apps that members of my family installed. After Telus installed their Optic system in my house, my wireless printer would not work. In retrospect I should have told Telus not to do this as they don't care if your gadgets don't work after they leave. Sam knew what the issue was and immediately reprogrammed my wireless printer so that I could use my laptop, iPad and phone to print. He completed everything in a timely manner. I would strongly recommend Sam for all your IT needs. I am a retired woman and would call on him again if I needed IT help.
My name is Ernesto. Aid IT Compu.Tech. has just proven to me " never give up" .I'm in my desperation moment on my computer problem and phone many tech support. Luckily found the Aidit Tech.Able to solved my difficult problem.Now I'm running my computer normally saved by the bell.Million Thanks for your warm ,friendly high tech support.Highly recommendable!!!.Ten star service!!!
I have been very impressed with Sam's knowledge of IT and the quality of his work. He did a good job in setting up my visual entertainment system and helping me understand the mechanics and operation of the system at a reasonable cost.
Needed a quick fix on my computer and they were able to do it faster then I ever could. Worth the price and worth the service.